8TECH HK – Web Hosting, Managed Servers, Domain Registration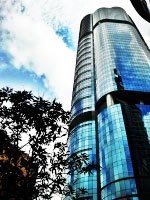 8TECH provides industry-leading web hosting, powerful SSD cloud servers and high-end managed server solutions to international clients, local companies based in Hong Kong as well as to artists, private bloggers and hobbyists who demand a reliable service.
We are not only passionate about the latest technology and high-end web hosting hardware – but also about our first class support (available in English and German).
8TECH will accelerate your business – with local presence in downtown Hong Kong and a highly professional support team we are ready to manage your internet identity.
Customer Review
"8TECH designed a professional web hosting solution for us – and also provided excellent technical support to our staff. We are really happy that we have chosen 8TECH as our web hosting partner !"
Enterprise Class Hardware
We use only top of the line, custom-built servers ("Made in Germany") running the ultra-stable and secure Debian operating system. The security, stability, and reliability of our security-hardened servers is passed on to you as a direct benefit.
Specializing in the Debian platform ensures that we are able to provide you with the best possible service and support.
> 99.9% Uptime
Our network is monitored and maintained 24 hours a day, every day of the year. Our server and network uptime is well in excess of 99.9%. Your data is backed up daily to ensure full recovery in the event of a disaster. Our entire facility is protected by multi-stage security, FM-200 fire suppression systems, battery backup systems, and factory-new redundant Diesel generators (N+1 configuration).
Premium 1 GBit Network
Multiple redundant uplinks to several national and international Network Service Providers ensure that your web sites will always load quickly and give your visitors a fast and smooth experience. Industry-leading routing and switching hardware keep your data flowing quickly and efficiently on our fully switched, collision-free, congestion-free network.
Data Center Location: Singapore